One of my Grandfather's sisters, Edith, known in the family as Dee, married James Rae on the 6th of July 1916. He was a civil servant who rose to Under-secretary to the Treasury, and his papers are in the National Archives, though not digitised.
He was made a Knight Commander of the Order of the British Empire in the 1933 Birthday Honours.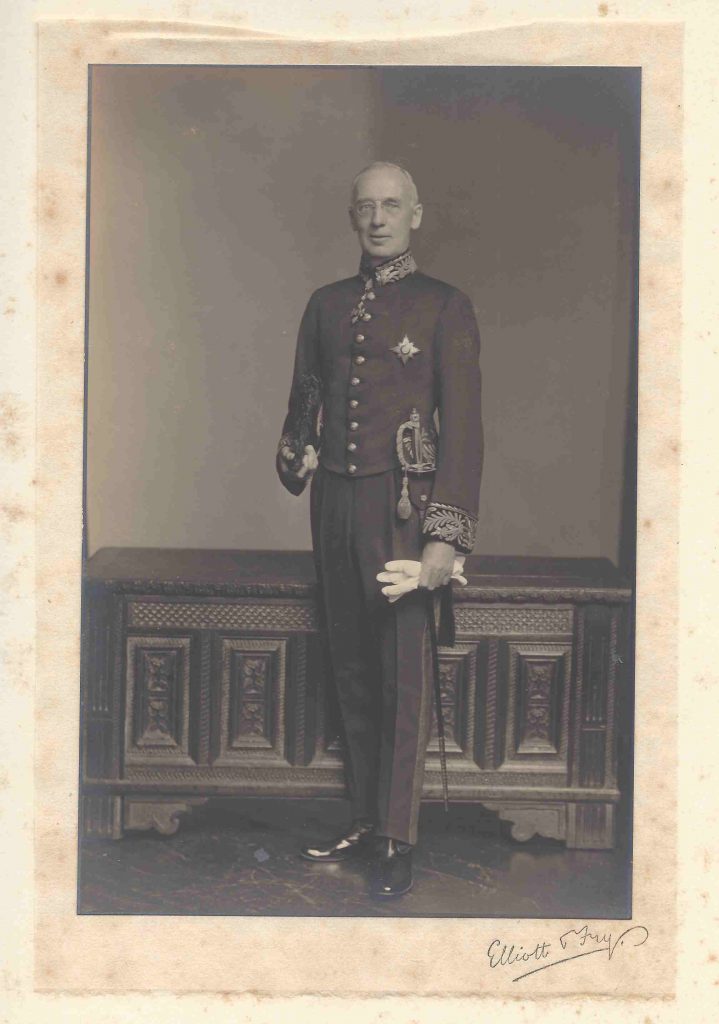 This photographic portrait is by Elliot and Fry, a Victorian photographic studio, with their works in the collections of The Tate and the National Portrait Gallery. In 2007 the National Portrait Gallery did an exhibition of Victorian Photographs by Elliot and Fry, though this did not include the portrait of Sir James Rae which is in their collection.
He was made a Knight Commander of the Order of the Bath in the 1937 Coronation Honours.
I have some pictures of the occasion, which were sent to my Grandfather, George Lines, in 1982 by Diana, daughter of Mary Lines and Ralph Freeman. I think they had been in the possession of his other sister, Winifred (known as Win), at her house at White Gables, 1479, High Road, Barnet. Diana had probably been helping Win move into smaller, more manageable accommodation.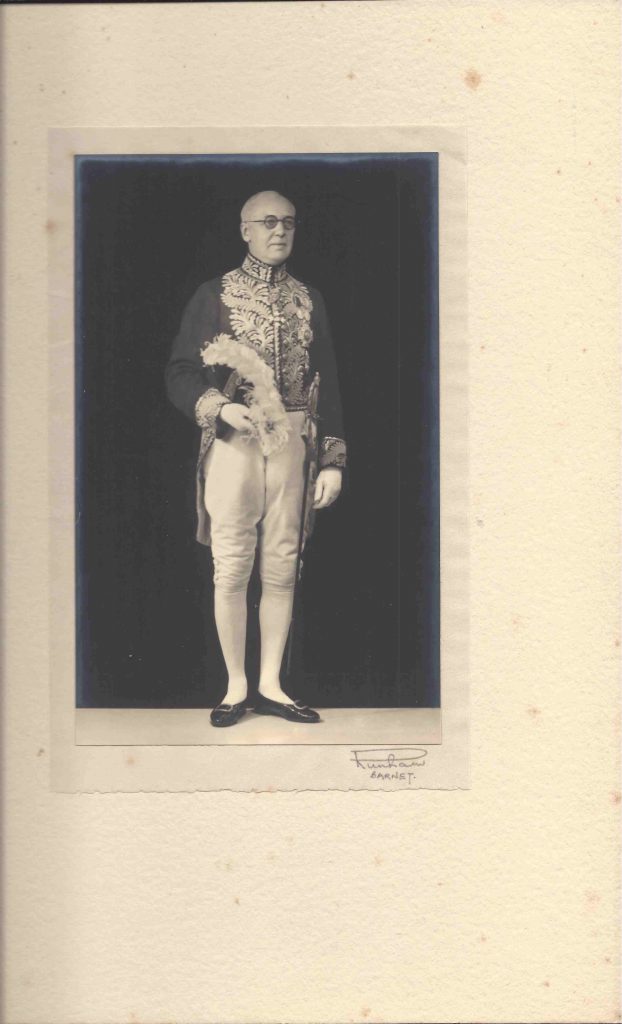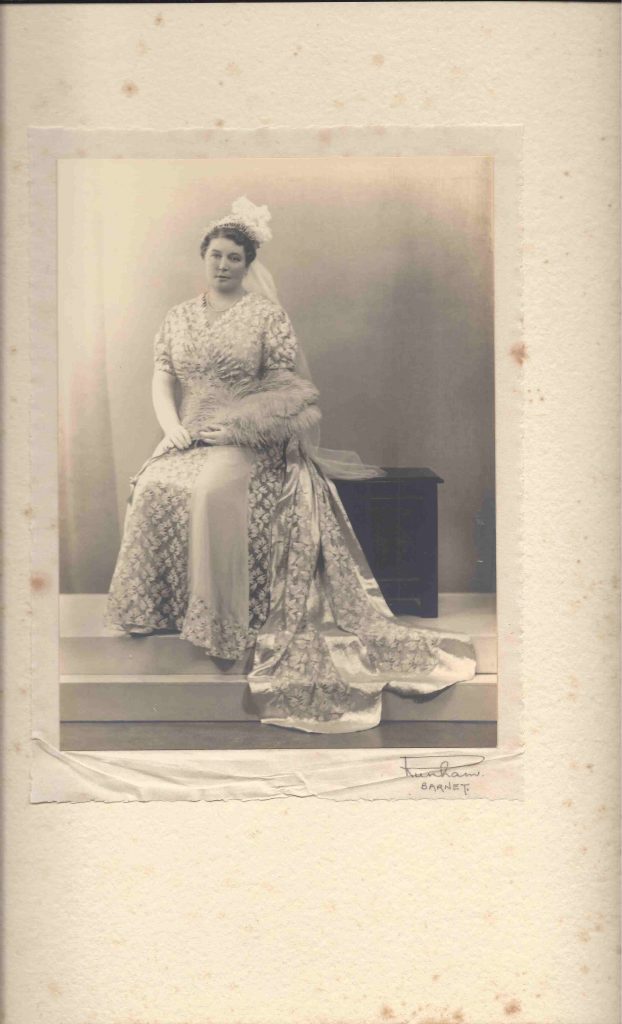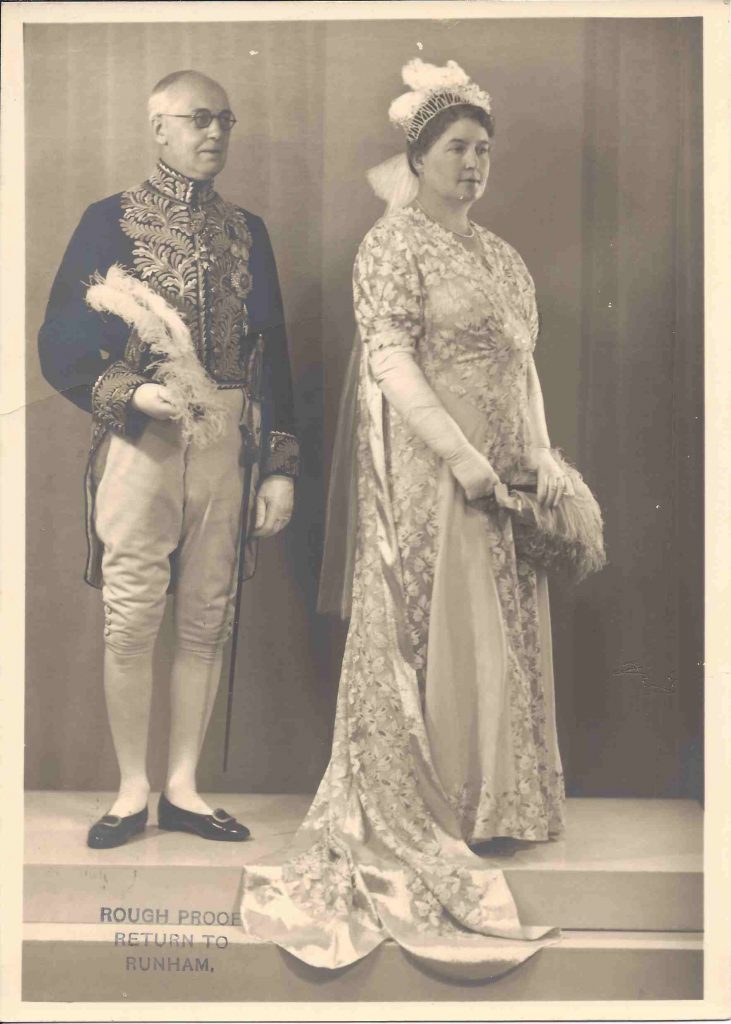 The place they are leaving from might well be 'Stocks', Hadley Green West, Barnet, as this is where Dee was shown as living in the 1939 Census. A letter from Walter Lines to James (Jim) Rae of 22nd December 1939 (reproduced on page 223 of From G&J to Triang) shows that James Rae was in Ottawa, Canada then, discussing trade with Mr Magor of the National Steel Car Company.
Runham, photographer of Barnet
The official photographs from 1937 are by Runham. When I looked to see if I could find out anything more about them, all I found was this page, from Carters price guide to antiques, a portrait of Albert Einstein, taken in 1933, so James and Dee were in good company !