One of my ancestors made a Model Beam Engine, which is now housed at the Lawrence House Museum in Launceston.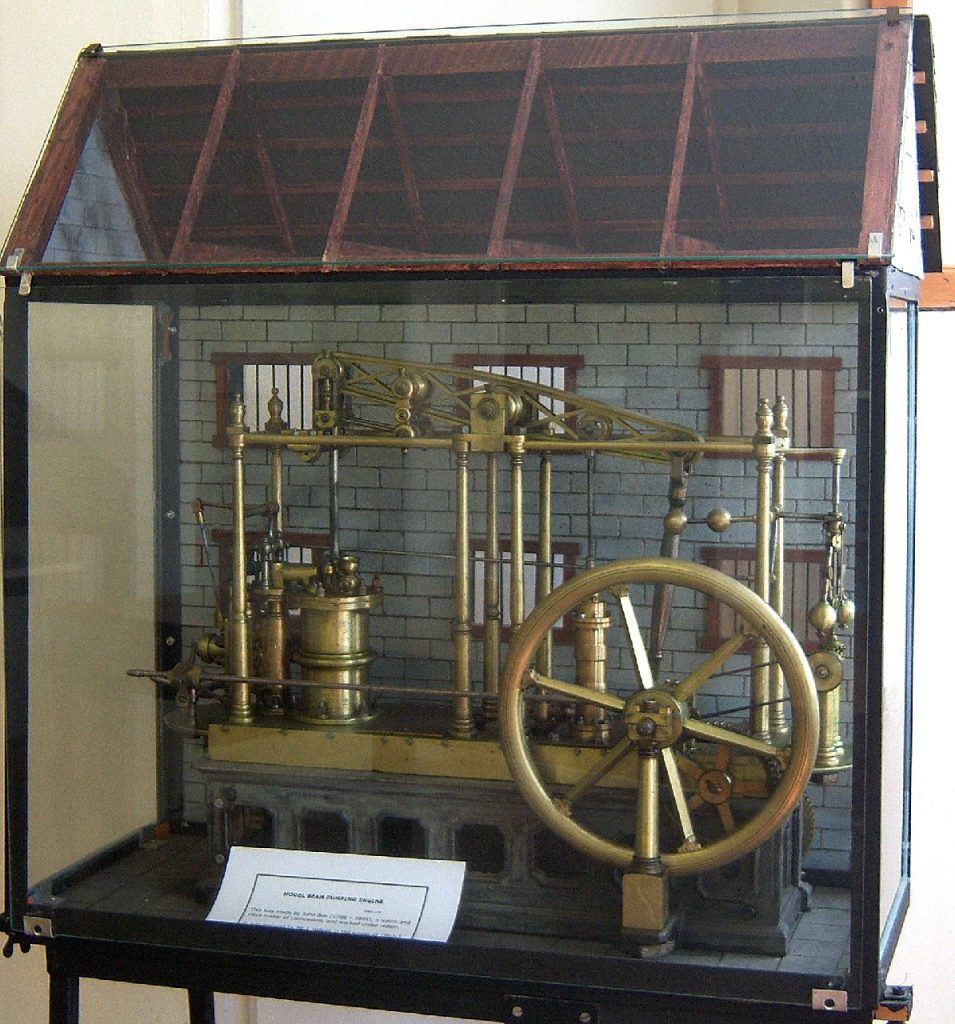 According to my mother's notes (which are on the rear of the black and white picture, the Beam Engine was made by my Great Great Great Grandfather, John Box (born in 1878)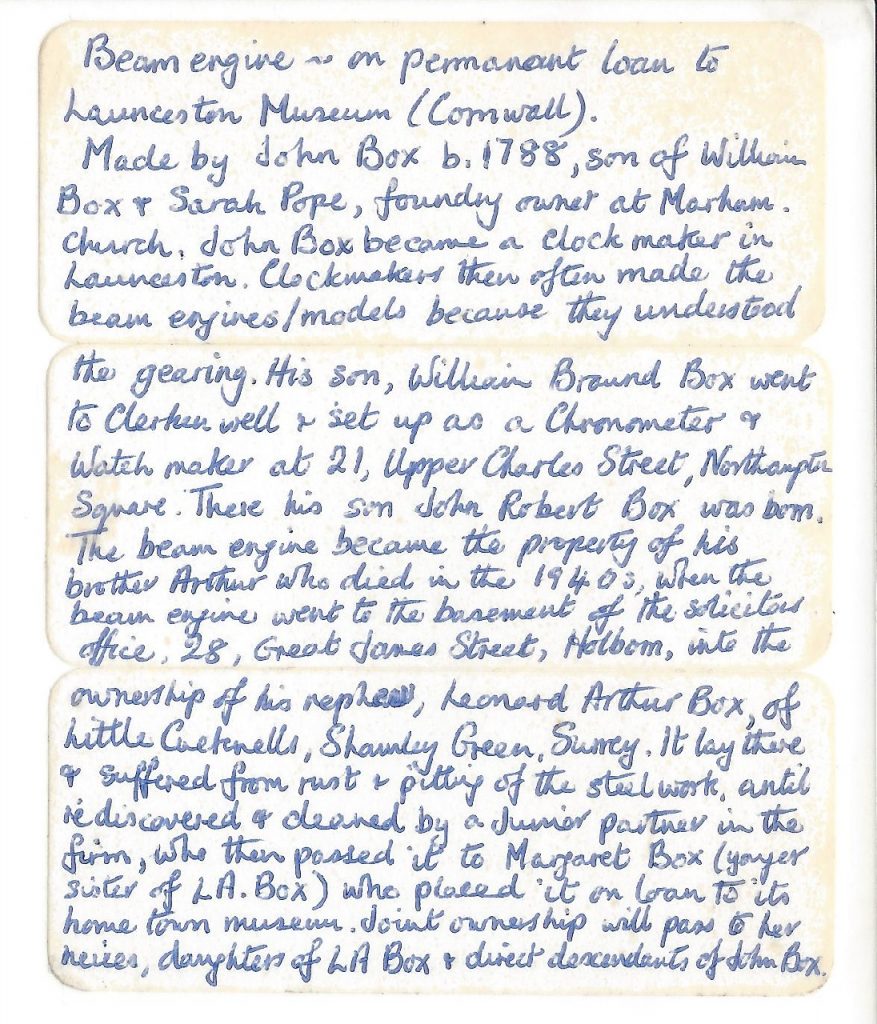 Although according to an article in "Cornish and Devon Post and Western Counties Advertiser, on Saturday, April 4, 1896" (reproduced in my post on 'The Box Family of Marhamchurch Foundry') it was his son, William Braund Box, my Great, Great Grandfather, who made the Beam Engine. The article and Beam Engine get a mention in the article 'The Northumberland Foundry' on the Launceston Then web site.
Margaret Box, who lent the Beam Engine to the museum, among her many adventures, was a nurse in Salonica at Serbia the tail end of the First World War, and her letters are transcribed in a series of posts indexed at 'Margaret Box, nursing in Salonica and Serbia'.