My Great Aunt Margaret volunteered as a Civilian Red Cross Nurse in 1918, traveling to Serbia via Salonica (Thessalonica) to work at the military hospital in Sarajevo.
The post 'Margaret Box, nursing in Salonica and Serbia' acts as an index to the letters she wrote. On 20th October she sent a telegram to her father, John Box to let her parents know that she had arrived safely in Salonica.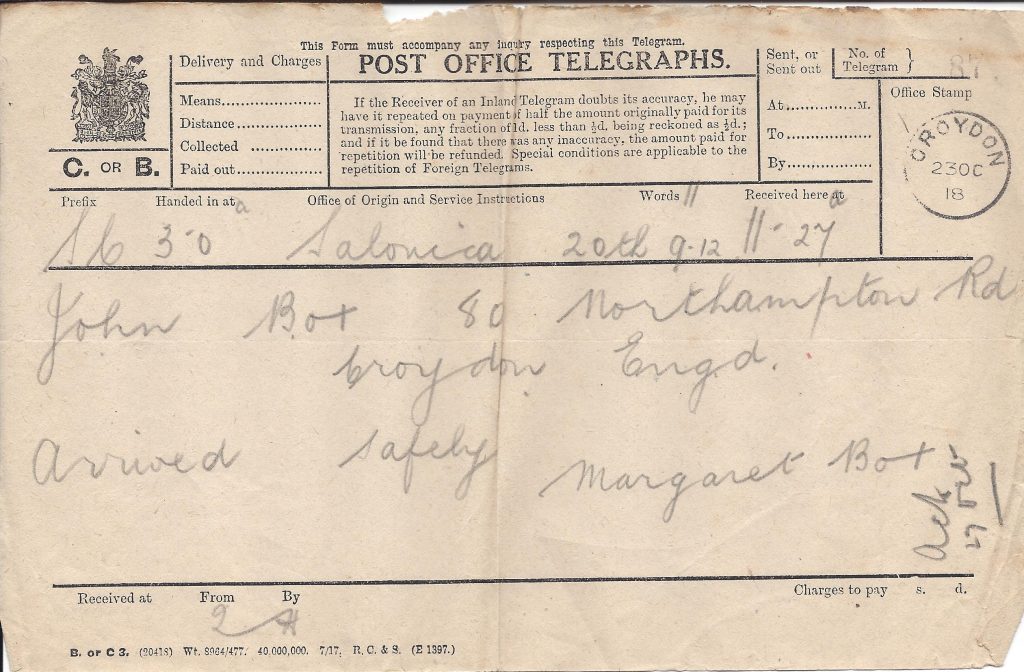 She also wrote to her mother, giving more details of her journey from Bralos.