The family
William Williams Box was born on 15th July 1851, the son of William Braund Box and Rosina Williams (whose story is told in Whatever Happened to the Williams Sisters). He had an elder brother, John Robert Box (1849-1926 – my Great Grandfather), and sister, Christina Elizabeth Box (1848-1875). His younger siblings were Frederick Braund Box (1861-1946), Arthur Williams Box (1853-1940), Charles Joseph Box (1863- ?), Rosina Ann Braund Box (1865-1936) and Edith Alison Bryson Box (1868-1959).
He married Mabel Harriet Rowlands (1865-1938) in 1897 and they had two daughters, Emma Muriel Box (1898-1963) and Lorna Kathleen Box (1900-1990). Lorna married Ernest Whiteside Huddleston in 1932, thus becoming Lady Huddleston, and stepmother to Archbishop Trevor Huddleston – she will probably get her own post.
William Williams Box died in 1911, but the law firm he founded lived on.
The offices
The Offices of WW Box were at 1, Bell Yard, just off the Stand. In 'The String of Pearls' a penny dreadful, published from 1846-47, Sweeney Todd has a barbers shop in Fleet Street, where he dispatches his customers, whose bodies drop into his cellar. This cellar is connected by an underground passages to the pie shop of Mrs Lovett, who baked them into the pies she sold. The pie shop was located in Bell Yard.
I used to go to meetings at 1, Bell Yard, which is tall building, whose interior feels little changed since Victorian times, with little narrow staircases leading up to the offices.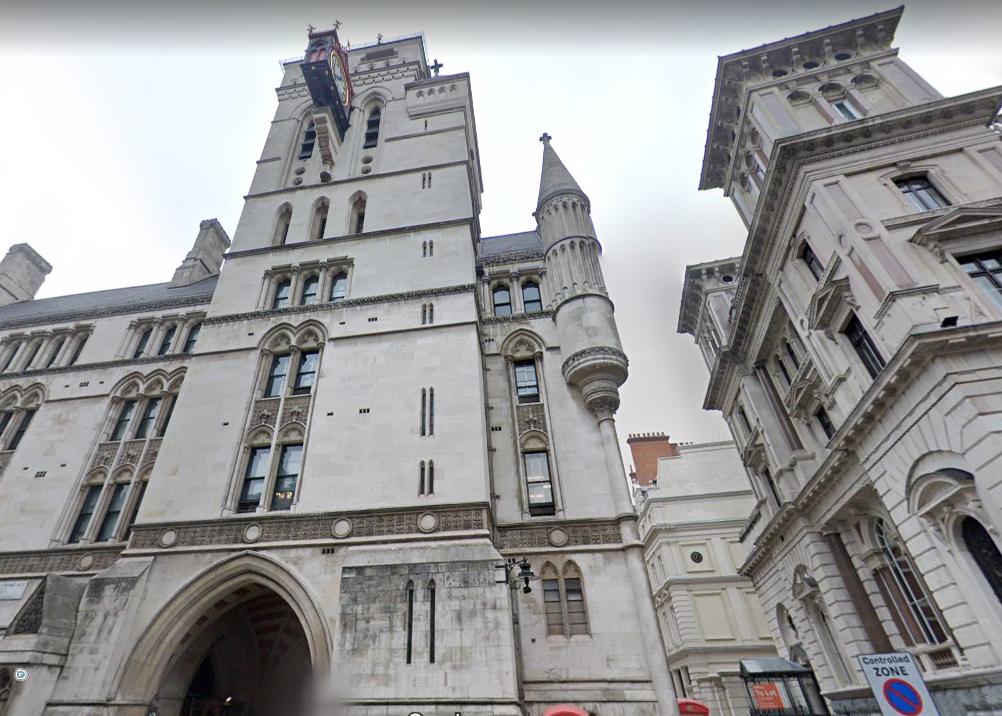 My grandfather, Leonard Box, also worked there, as a solicitor in his uncle's firm. Very close by is the Old Bank of England – now a public house, but it was the Law Courts branch of the Bank of England. My Grandmother Lillian Cansdale, worked for the Bank of England, and it is likely that my grandparents met due to workplace proximity. Apparently there is an issue of 'The Old Lady of Threadneedle Street' which was the Bank of England staff magazine, which has a photograph titled 'The unbeaten relay team', one of whom was my grandmother, who was quite athletic when she was younger.
The Club
In his probate record William is described as 'Box, William Williams of 3 Lyndhurst Gardens, Hampstead, Middlesex and 28, Great James Street, Bedford Row, Middlesex'. 3, Lyndhurst Gardens was his house, seen below, so what was 28, Great James Street ?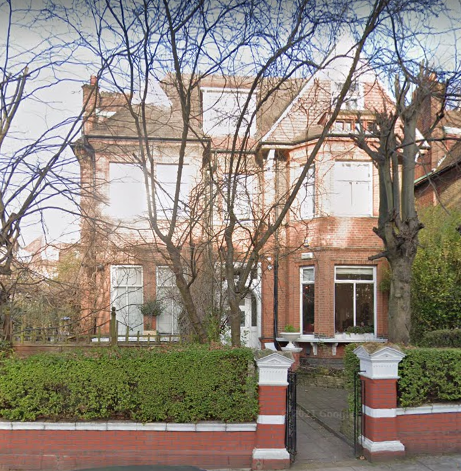 Great James Street is a famous street in Bloomsbury, full of historic and architectural interest. Almost every building had been the home of a famous person or business, such as Dorothy L Sayers at No. 24.
Number 28 is the location of Boodles Club, whose members, as well as (presumably) William Williams Box, included The Duke of Wellington, Winston Churchill (probably a member at the same time as William Williams Box), William Wilberforce and Ian Fleming.
Although Ian Fleming made his fictional hero, James Bond, a member of the fictional Blades Club, it was clearly heavily influence by Boodles. According to 'For Club and Country – The Inspirations for Blades Club' M was a member of Boodles and in Moonraker
"M looked like any member of any of the clubs in St James's Street. Dark grey suit, stiff white collar, the favourite dark blue bow-tie with white spots, rather loosely tied, the thin black cord of the rimless eyeglass that M seemed only to use to read menus, the keen sailor's face, with the clear, sharp sailor's eyes. It was difficult to believe that an hour before he had been playing with a thousand live chessmen against the enemies of England ".
I had not expected William Williams Box to turn out to have been in such illustrious company !