By late December 1918, Margaret Box had been Nursing in Salonica and Serbia for around three months, and her Father, John Robert Box must have written to Scottish Women's Hospitals, with the aim of sending her a tie as a Christmas present. On the morning of 20th December they sent him a letter, telling him that they would not obtain the tie, as his daughter would be returning home soon.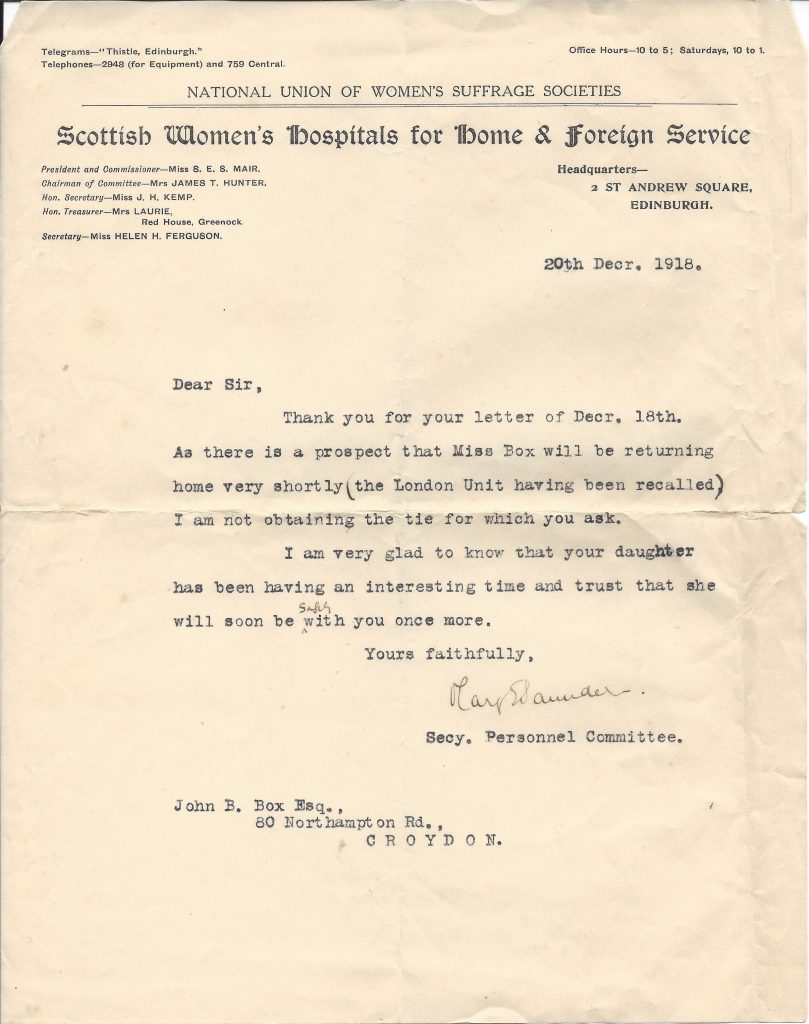 On the afternoon of the same day they wrote again, to tell him that she would probably be there for another three months, and that it was very cold there !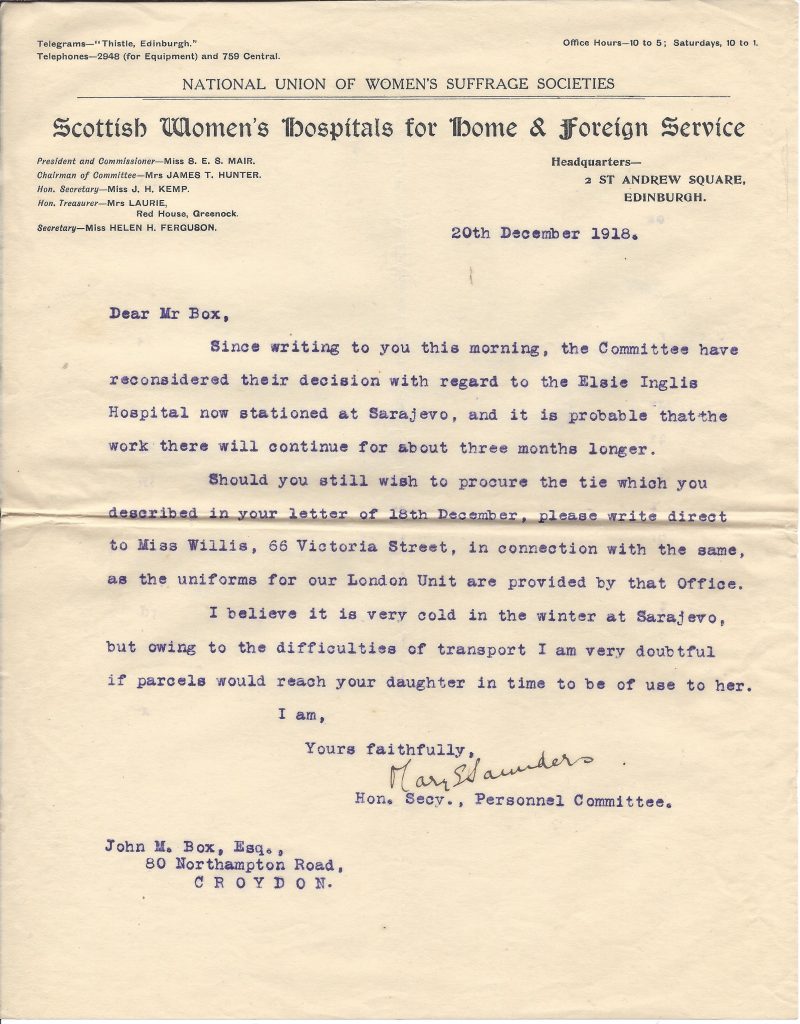 Margaret did indeed return to Britain in April 1919, but it must have been a little worrying for her parents to have Margaret in such a distant and cold foreign country over Christmas.